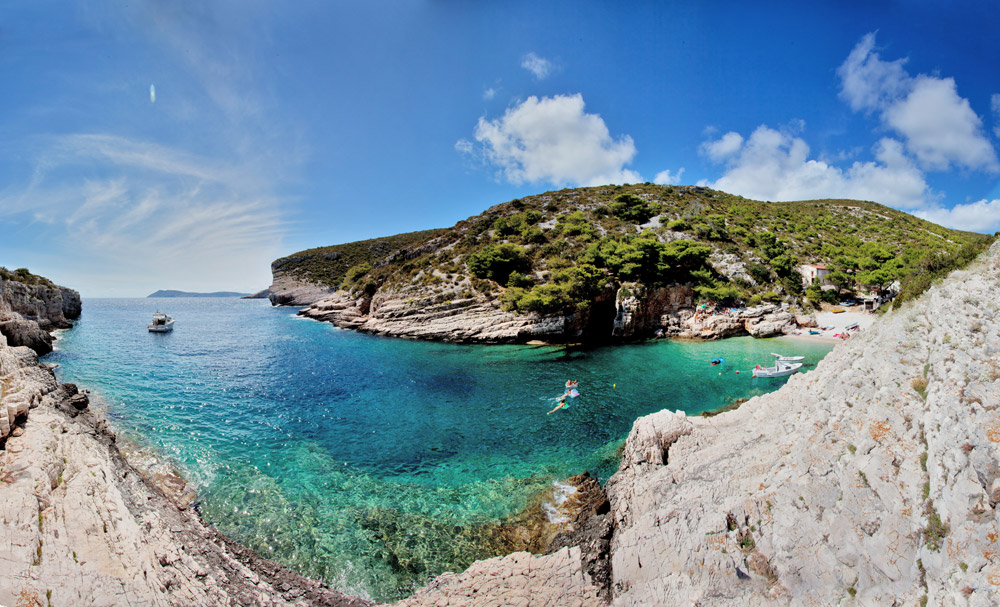 Exclusive Croatian Villas specialises in providing exclusive and luxury villas to rent in attractive and unspoilt locations on Croatian islands and coast. Our team will make sure you truly enjoy the culture and lovely scenery Mediteranean has to offer with the highest standard of luxury and comfort. Our rental villas are furnished and decorated with care and attention to detail to creating a sanctuary for a perfect getaway.
Exclusive Croatian Villas is a small family run company that was formed as an idea of bringing the finest collection of villas that Croatia has to offer. We rely on our repeat customers and therefore aim to provide each of our customers with comfortable top quality accommodation with a personal friendly service. We have all worked and lived abroad, and part of the team still operates from London, UK.
Vanja
Studied tourism management and PR in Australia. After that she moved to London where she still lives today, continuing to work in tourism industry. Beeing so much in love with Croatia and the Mediteranean, she decided to give a personal touch to Exclusive Croatian Villas.
Mario
Also lived in Australia, gained some business experience in London, UK, studied tourism and bussines management in Zagreb, Croatia. For him, this was a dream come true, sharing a vision and feeling of the Mediteranean as it once was.
Daniel
A third member of our team, has lived, studied and worked in Australia. Since 2003 Daniel has moved to London, UK. Working as a financial consultant, often traveling for business and pleasure to the US and far East, he has brought a lot of personal experience that helped building this slightly different approach to our clients.
Enjoy your holiday dream in our wonderful villas in beautiful places.